Easy and "Green" Fundraisers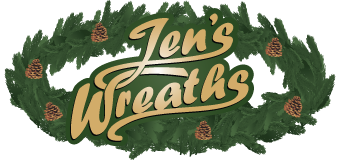 EASY AND FUN - FUNDRAISER!
So...last week, my children brought home fundraiser "packets"...not papers...PACKETS! This year alone, I can count over 20 fundraisers my school has utilized....magazines, food, candies, junk, books...just to name a few. NONE of these are things that I normally use nor do we have a lot of family who uses these items...so my children are always at a loss in the race to win the pencils and grab bag prizes :( With this in mind, I began searching for different fundraising ideas to present to the PTA, something that was useful, easy, and that people actually wanted.
They make gorgeous gifts and wreaths from Northern Minnesota and make it so easy for your group to raise money! They provide everything you need...even a sample wreath. It isn't like candy bars where your group buys a minimum, with Jen's you only have to pay for what you sell! Check it out! They are gorgeous gifts and something that you can buy for your own home or gift out! They also sell to corporate groups and individuals!! Check out the link and check out Jen's next time your group needs to raise money...It beats having another TV Guide on the table!